A Hand at Play
A downloadable game for Windows
A Hand at Play is a split screen asymmetrical cooperative experience developed over a weekend for the Winnipeg Game Jam 2018.
Player 1 is a tiny god who needs help getting across your desk, Player 2 manages their desk space by moving objects around. Watch out for the shadow creeps!
Player 1 is on keyboard and Player 2 is on a controller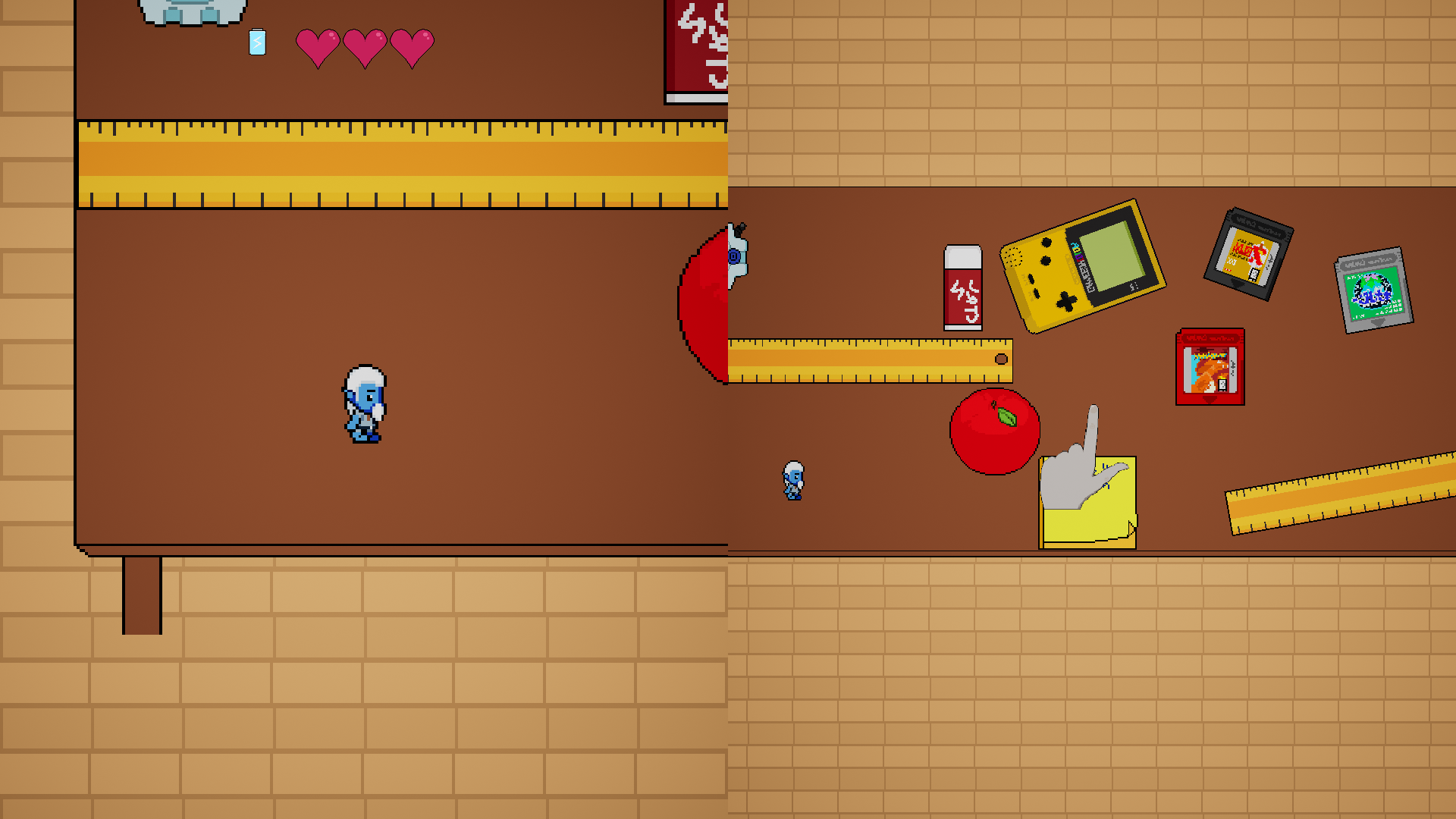 Install instructions
MAKE SURE YOU HAVE A CONTROLLER FOR PLAYER 2!
Download & Extract the zip file
Run the .exe file
Enjoy